GIVING + ART = LOVE
Send art to a loved one and cash to a great cause with just a few simple clicks.
How it works
Choose an art card, select your charity, then send the donation amount. The art zips off to your friend. A dollar goes to the artist. All good.
Pick your card
Add a cause
Pay & send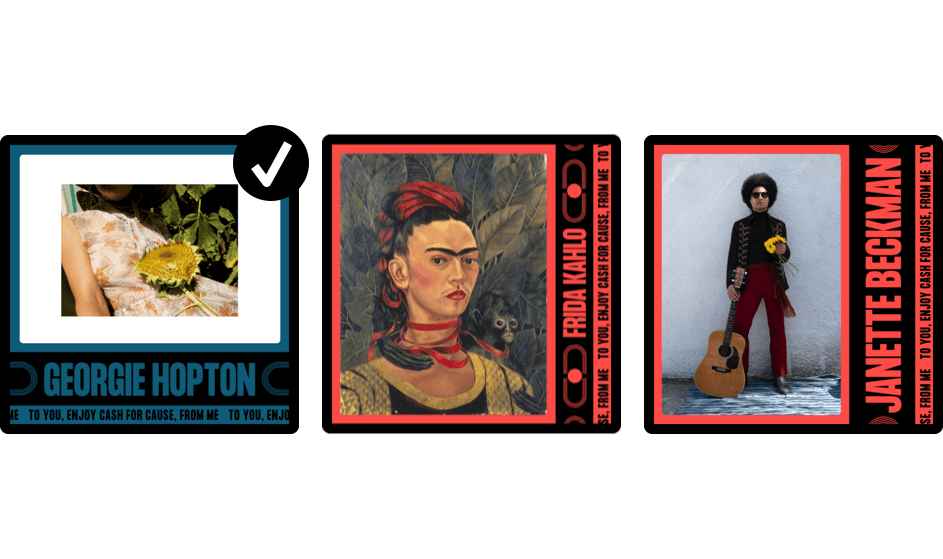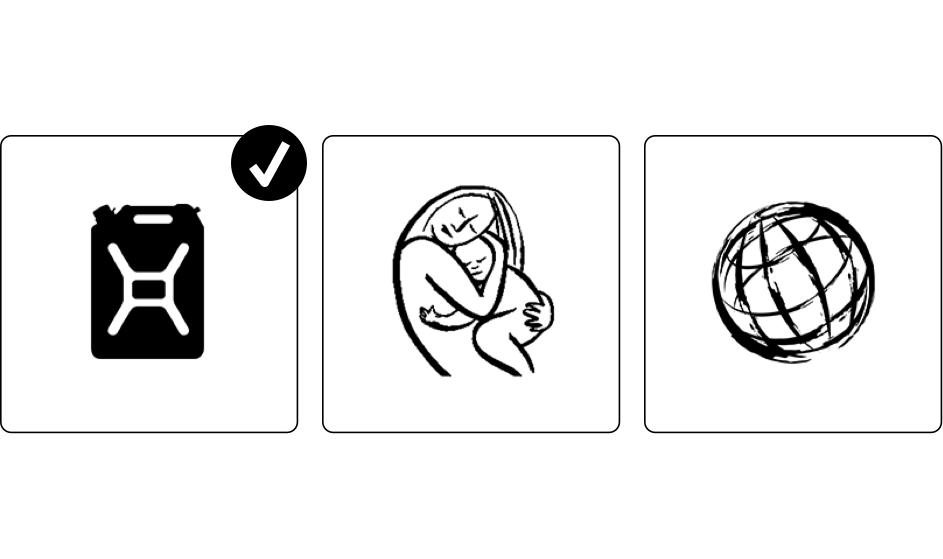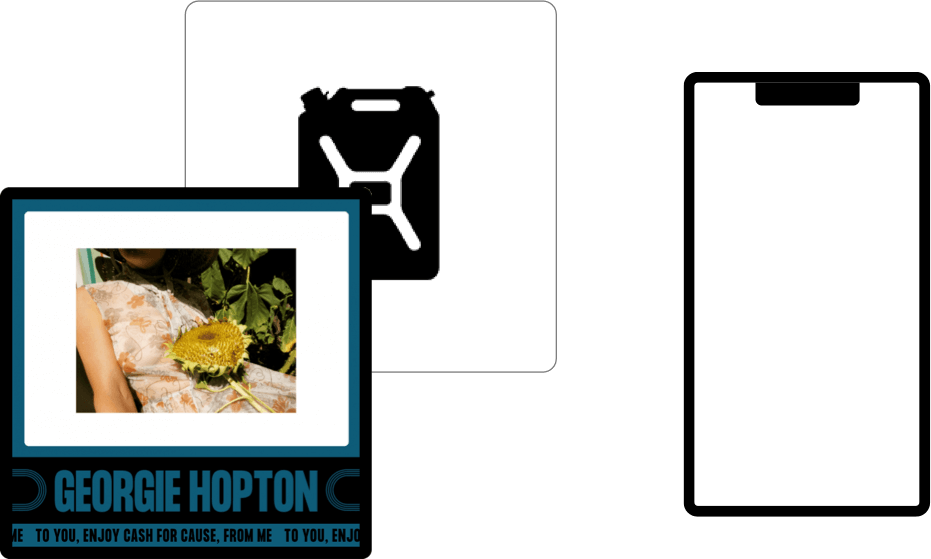 HAPPY HALLOWEEN
Spooky season is upon us, but if we aren't careful, things could get even spookier come November 8th! So, before you trick, treat or get freaky, take a moment to send one of our special Halloween cards to a friend or loved one along with a donation to Vote.org. And please, encourage anyone you know to vote, or these midterm elections could become a house of HORRORS!
ENTER IF YOU DARE
ENTER IF YOU DARE

CRISIS IN UKRAINE






The Ukrainian soldiers and citizens are fighting with inspiring grit and bravery, but they desperately need our help. Pick one of these love, peace and support-themed cards to send to a person you love with a donation to care.org in support of Ukraine.
Send a card to support Ukraine
Featured Artist
Kabuki
A 90's nightlife icon, a walking, talking make-up legend, and—though you may not have known it—an exceedingly talented illustrator, Kabuki has been defining and redefining our perception of beauty throughout his storied career. Send one of his captivating art cards, along with a donation to your favorite cause, to someone special in your life today.
Learn more
Learn more
About Double Dutch

Feeling generous? Let us help. Show love for a friend and support for a cause with one of our digital art cards and a donation of $5 up to $150.
Learn more